NBC Sports came to STN looking for a complete overhaul of their identity on social.
Rebrand Objective:
Elevate overall brand identity
with a peacock-inspired design
Key Words:
Dynamic
Scalable
Vibrant
Textured
Develop a custom and unique brand identity that speaks to your fans and audience
step 1:
mood boards
STN will find and narrow down a variety of styles and design trends that match the clients desired look.
step 2:
brand mock ups
Once mood board direction is selected STN will mock up a variety of final brand directions
step 3:
static templates
Upon approval on final direction, STN will create easy to edit static template based off of client requests
step 4:
motion templates
If desired, STN will create motion template from the static templates
step 5:
brand guide
Once all templates are finalized and approved STN will create a full brand guide that breaks down fonts, elements, colors, and additional brand elements.
step 6:
tutorials
STN will provide tutorial videos that easily breakdown how to edit and update a template even with no experience in After Effects or Photoshop.
STN created individually curated mood boards that cater specifically to NBC Sports. After dedicated research in design styles and trends our team developed custom mood boards to allow the client to narrow down the direction they would like their brand go.
Selected: Combination of NBC BRANDED & CLEAN GEOMETRIC
A sample of the variety of mock ups STN created before landing on the final approved look and feel.
SIMPLISTIC SHAPES
This is the most scaled back of the 3 mock ups - leaning primarily on vibrant bold colors and various scaled NBC logos as the primary design components. The minimalist look and feel is very clean and uncluttered.
MILD SHAPES
A bold clean look and feel that introduces textured shapes and elements such as striped lines, dots, and some scaled individual pieces of the peacock feathers. NBC branding and colors are still a primary design element - allowing for a happy medium between NBC brand and geometric style.
BOLD GEOMETRIC SHAPES
This style has the most heavy but dynamic use of geometrics shapes, evoking a ton of movement. It is the most playful with shadows and overlays that build even more texture. All large shape elements are still scaled pieces of the logo, that tie back to the NBC brand.
Create a scalable design that can shift easily from SIMPLISTIC SHAPES to BOLD GEOMETRIC as needed
Once the overall direction is approved, NBC Sports provided specific types of graphics to turn into templates.
Additionally one motion template was requested to support featured headlines.
Full detailed brand style guide, including all necessary brand elements.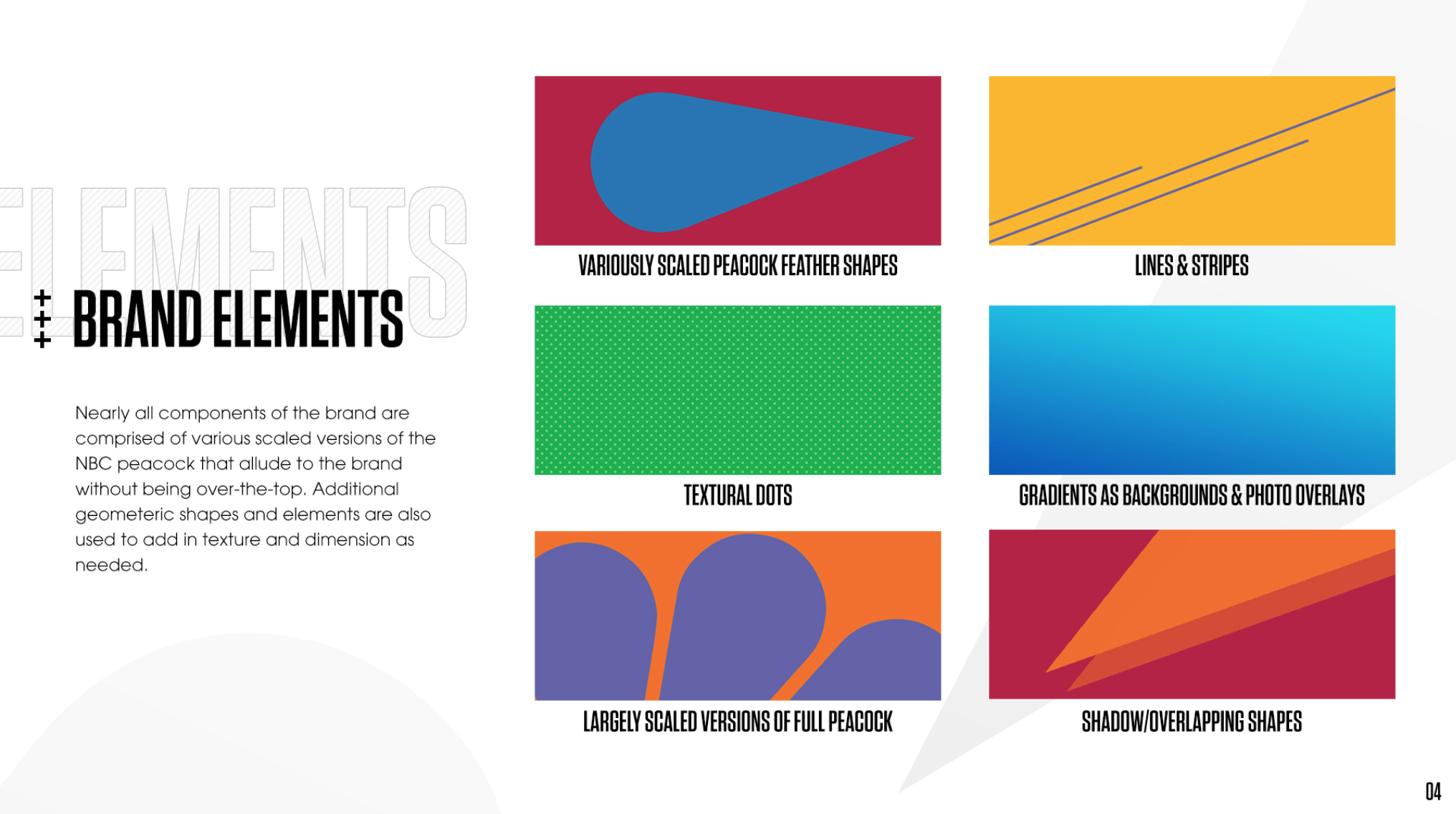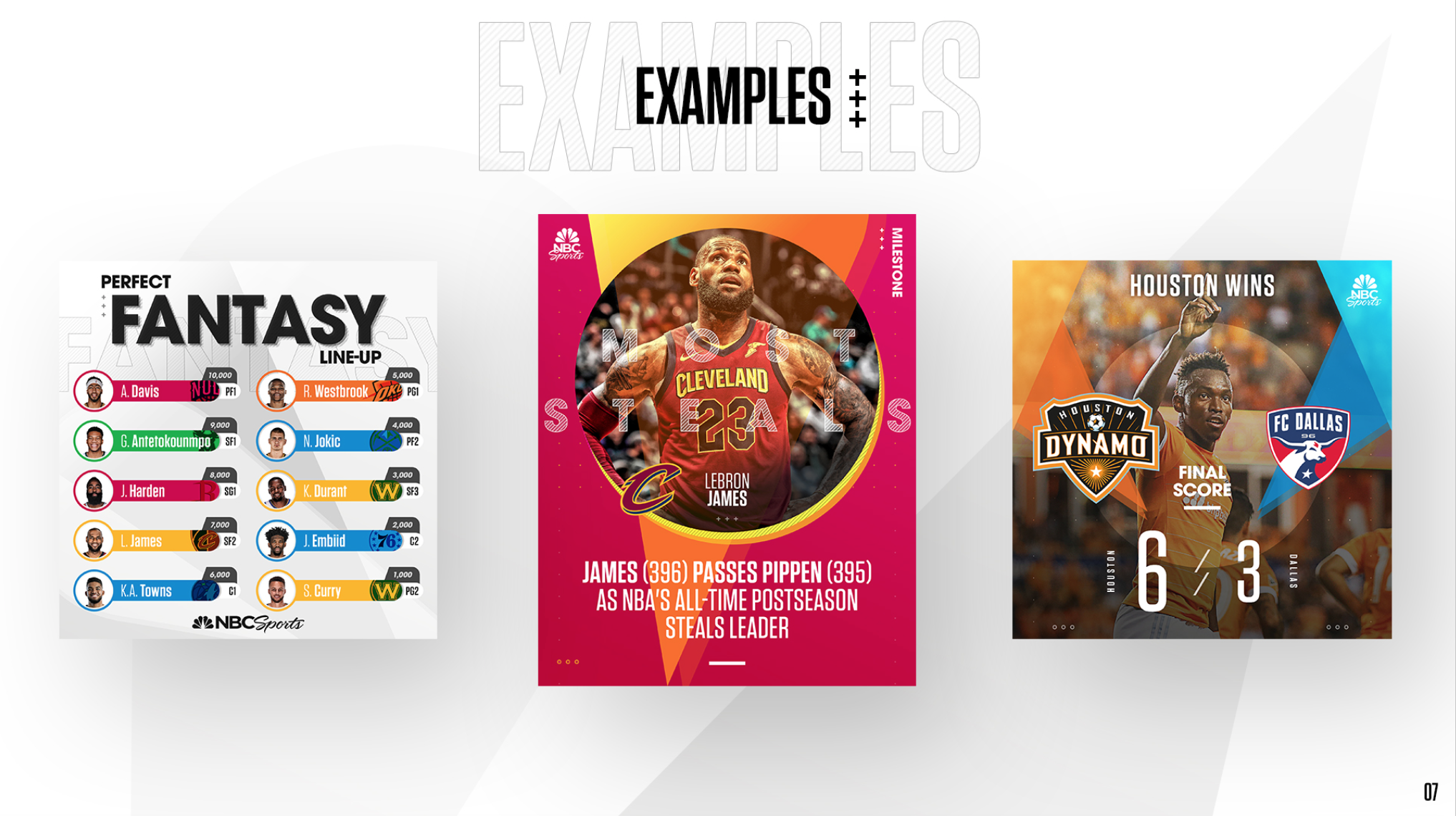 STN can create a variety of training videos on how to update each template - static vs. motion.